Our commercial and residential HVAC & refrigeration services are backed by a commitment to excellence.
We install and repair commercial and residential air conditioning and heating systems in the Lakeland, Florida area.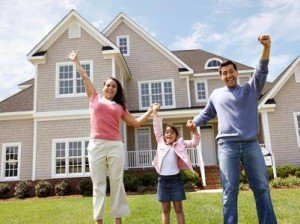 At Johnson's Mechanical Inc., you can depend on us for quality, professional service. We service all makes and models of residential and commercial air conditioning and heating systems, wine coolers, chilled water systems, commercial and industrial refrigeration systems, and commercial ice machines. We also do custom ductwork and install and replace various systems. In addition to this extensive list of services, we offer preventative maintenance programs, so you can lessen your need for repairs and extend the lifespan of your equipment. We will come to your home or business in the Lakeland, Florida area every quarter and inspect your system to ensure optimum efficiency and operation. We are committed to providing you with a commendable level of service so you are always happy that you chose us. This has been our goal since 1982 when we started our operations, and it has helped us get to where we are today. To ensure such a high level of service and quality workmanship on every job, we only have technicians on our team who are experienced and have passed extensive background checks before being permitted to work for us. Please keep in mind that if you ever need to have your HVAC system serviced or repaired in an emergency, we will be there for you, thanks to our 24/7 emergency services. To schedule a time for service or to find out more about how we can maintain your comfort throughout the year, contact us at Johnson's Mechanical Inc. today.
Providing Top Quality Services
24 Hour, 7 Day Emergency Service Available
Service of All Major Brands, Regardless of Place of Purchase
Here at Johnson's Mechanical Inc., we pride ourselves on our honesty and integrity and we firmly believe that you'll see the difference when you choose our company.