We can help you maintain your heating and cooling systems in Lakeland, Florida with our preventative maintenance programs.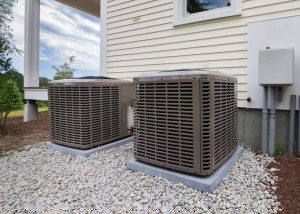 Here in the Lakeland, Florida area, the weather is hot and humid the majority of the year. This is why most people view a properly functioning air conditioner as a necessity for their comfort. However, many people do not give their air conditioning system a second thought until it begins to malfunction. If you would like to prevent the need for emergency repairs and ensure your heating and cooling systems are operating at optimum efficiency, turn to us at Johnson's Mechanical Inc. With our preventative maintenance programs, we can help you maintain your heating and cooling systems throughout the year so they need fewer repairs and last longer.
Our preventative maintenance programs, although they can be customized according to the needs of each client, include a standard set of services. For instance, when we service your heating or cooling system, we will:
Check and balance the refrigerant levels in the system and either clean or replace the air filter
Inspect, level, and calibrate the thermostat
Inspect the wiring and connections and clean the evaporator coils and condenser
Make sure the system cycles on and off in the correct manner
Clean the compressor housing, check and clean all of the drains and tubing, and lubricate all of the moving parts
As a participant in one of our preventative maintenance programs, you will profit from regular rates when you make an emergency service call, regardless of when you need us. For more information about our programs and their benefits for your home or business, please contact us at Johnson's Mechanical Inc. today.
4 FAQ's Regarding Preventative Maintenance Programs
When you are cozy and comfortable in your home, it can be easy to neglect maintenance on many different systems in your home, particularly your HVAC system! Here at Johnson's Mechanical Inc., we encourage both our residential and commercial property owners to consider our preventative maintenance programs to ensure that their HVAC systems are always in good working order. We often receive questions about our preventative maintenance programs, so we wanted to take a moment to address them here in an FAQ section.
Why should I sign up for a preventative maintenance program? My HVAC system is working fine!
Preventative maintenance programs are scheduled to help ensure that your HVAC system continues to work well. Catching problems early can avoid costly repairs and keep things running smoothly.
How long have you been in the HVAC business?
We understand- you want someone working on your HVAC system who knows what they are doing! Since 1982, our team has been working on and maintaining all brands of HVAC systems, so you can trust our extensive experience.
When will you come to check out my HVAC system?
Our preventative maintenance checks are done on a timeline that works for your schedule. Depending on the program you select, we might come annually or bi-annually to take care of your HVAC system.
What happens during a service call with preventative maintenance?
During a service call related to your preventative maintenance plan, we take the time to perform maintenance tasks such as calibrating the thermostat, inspecting tubing, and lubricating any and all moving parts. We also clean or replace the air filters.
If you have questions about our variety of preventative maintenance programs, please give us a call today to learn more!
---
At Johnson's Mechanical Inc., we offer preventative maintenance programs for customers in Lakeland, Winter Haven, Auburndale, Plant City, Mulberry, Zephyrhills, Bartow, Polk City, and throughout Polk County, Florida.