Keep your home or business cool all summer long.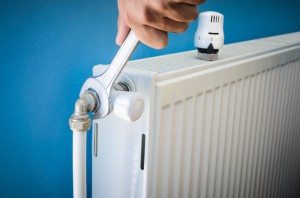 Calling a contractor for AC repair at your home or business shouldn't be more of a hassle than dealing with the broken air conditioner in the first place. Here at Johnson's Mechanical Inc., here's what we promise you when you call us for AC repair:
We'll pick up the phone! We know we can't earn your business if you can't get ahold of us.
We'll send out a technician right away to inspect your AC system and figure out exactly what's going on. We won't waste time trying to sell you products or services you don't actually need.
Your technician will get to work fixing your AC system as quickly as possible, leaving you with a fully functional air conditioner that efficiently cools your home or office.
We keep our AC repair process simple and straightforward because we know you don't want anything different. We're more than qualified to handle your AC repair project because we've been in business since 1982, and we continually invest in additional training for our technicians to remain at the forefront of our industry.
We also offer AC maintenance packages to minimize the risk of air conditioning outages and boost your system's lifespan and efficiency. Regular maintenance is a guaranteed way to keep your AC system in good shape and prevent unexpected repairs.
You and your AC system will receive superior treatment when you partner with us here at Johnson's Mechanical Inc. Get in touch with us today to schedule a service appointment in Polk County, Florida or find out more about our AC repair capabilities.
---
At Johnson's Mechanical Inc., we offer AC repair services for customers in Lakeland, Winter Haven, Auburndale, Plant City, Mulberry, Zephyrhills, Bartow, Polk City, and throughout Polk County, Florida.