Keep your cool with our experienced experts handling your air conditioning installation.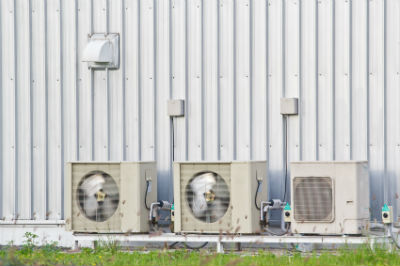 Here in the area of Polk County, Florida, we rely on our air conditioning systems through a large part of the year. Not only do we need air conditioning to properly cool our homes, businesses and commercial properties, but we also need air conditioning systems to remove excess humidity that can lead to uncomfortable temperatures and a sticky, sweaty feeling. Here at Johnson's Mechanical Inc., you can count on our experts to handle your air conditioning installation with precision, care, and the experience that you gain from our 30+ years of practice.
At Johnson's Mechanical Inc., we have been helping people with their air conditioning installation needs since 1982. Working in both residential and commercial capacities, you are in great hands when you call on our team to help you select and install a new air conditioner. Whether you have upgraded your property with an addition and have more square footage to cool or you have an older, inefficient system that needs to be replaced, our team of experts can take care of you! We work with all major brands in both commercial and residential capacities and can easily help you with your air conditioner installation.
If you have been looking for experts who can take care of your air conditioning installation efficiently, expertly and with great customer service, we here at Johnson's Mechanical Inc. are here to help you. For more information about our training, certifications, and experience, or to make an appointment, please contact us today. We look forward to working with you!
---
At Johnson's Mechanical Inc., we offer air conditioning installation services for customers in Lakeland, Winter Haven, Auburndale, Plant City, Mulberry, Zephyrhills, Bartow, Polk City, and throughout Polk County, Florida.