Stay cool and comfortable with our air conditioning repair services.
When you live in an area like Polk County, Florida, air conditioning isn't just a luxury, but a necessity! Air conditioning makes the sweltering temperatures that we have during the hottest of the summer months tolerable so that we are able to enjoy the milder, more moderate temperatures for the rest of the year. When your air conditioning is broken, isn't working consistently, or is running very inefficiently, it is time to call our experts here at Johnson's Mechanical Inc. for air conditioning repair services.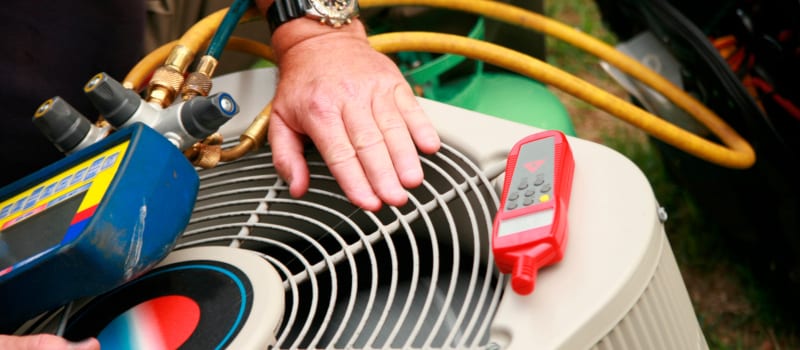 Working with our team at Johnson's Mechanical Inc. for your air conditioning repair service will be unlike any air conditioning repair service you have experienced before. Not only do we work equally well on air conditioning units both commercial and residential, but we also work efficiently and with superior quality. We pride ourselves on being able to work without disrupting your office space or home and are always polite, courteous and professional.
Our technicians are highly trained and experienced, which makes us able to quickly discern and repair any air conditioning problem on any unit. We work with all different brands, making our skills very honed as well as versatile. This puts us in the ideal situation to figure out the source of your air conditioning issue in a timely fashion.
Since 1982, our team has been hard at work keeping the residents and business owners in the Polk County area comfortably cool. If you have been looking for someone who can fix your air conditioning, give our team here at Johnson's Mechanical Inc. a call today.
---
At Johnson's Mechanical Inc., we offer air conditioning repair services for customers in Lakeland, Winter Haven, Auburndale, Plant City, Mulberry, Zephyrhills, Bartow, Polk City, and throughout Polk County, Florida.