Don't ignore the weird sounds your freezer is making – you may need freezer repair.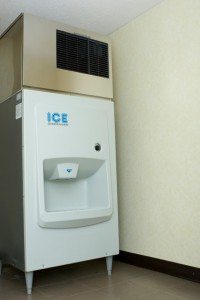 Most people don't run a freezer for no reason – chances are there are things in your freezer that you want to preserve. Freezers can often run for years without needing major repairs, but over time, they may become less efficient and more prone to temperature fluctuations, which can render the items stored inside unsafe or unusable. If you think your freezer is not working as well as it once did, or it is making a different sound, it is probably time to give us a call here at Johnson's Mechanical Inc. to discuss possible freezer repair.
When you call us requesting freezer repair, we will always strive to respond promptly, whether it is during regular business hours or you need emergency services. We will carefully inspect your freezer unit to diagnose any issues. We will then discuss our next recommended steps with you, without any high-pressure sales tactics.
We will expertly complete any repairs or maintenance you authorize. We also have the option of a regular maintenance plan available, which can help lower your utility bills by keeping your freezer units more efficient and make the likelihood of a surprise breakdown less likely, reducing the chance that you will lose the items you have stored in your freezer.
Don't ignore the weird sounds your freezer is making – you may need freezer repair. Give us a call now to schedule your appointment or if you feel that you need emergency repair services. We service Polk County, Florida, and the surrounding area.
---
At Johnson's Mechanical Inc., we offer freezer repair services for customers in Lakeland, Winter Haven, Auburndale, Plant City, Mulberry, Zephyrhills, Bartow, Polk City, and throughout Polk County, Florida.