We are proud to service all major brands when AC repair becomes a priority in Lakeland.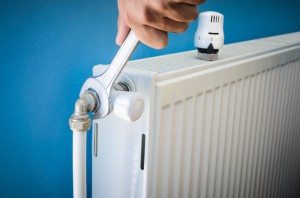 Cooling your home properly can pose some challenges, especially if you aren't sure about the last time someone came to service your system.  Having to call for AC repair during the hottest part of the year is never anyone's idea of a good day – and it can be hard to find the right company that you can trust. If you are looking for a company that has the experience and services to help you with AC repair in Lakeland, Florida, you will have come to the right place when you call us at Johnson's Mechanical Inc.
Maintenance – Making sure you schedule preventative maintenance for your HVAC system is often the best way to avoid needing unexpected AC repair at your home. We offer maintenance programs and servicing so your system keeps running its best.
All Major Brands – Whether you purchased your air conditioning system one year ago or ten years ago, we are proud to service all major brands when AC repair becomes a priority. We have the experience to answer your questions and get your AC running again if you need help figuring out what to do to keep cool.
Customer Care – At Johnson's Mechanical Inc., we believe in an honest approach to customer care, and our professionals don't earn commission. That means we won't up-sell you on our services and will make sure you get what you need without any pressure tactics.
Are You Experiencing Any of These Air Conditioning Repair Red Flags?
When you are used to living with air conditioning, having your air conditioning system stop functioning suddenly is a problem! Many of us are hit with what feels like a surprise repair need with our air conditioning when, in fact, there are often precursors and warning signs that your air conditioning is going to need an AC repair sometime in the near future. Here are a few red flags that show your air conditioner might be trying to warn you:
Strange Sounds- Your air conditioner should run fairly silently. Save for a few sounds from the motor, you shouldn't hear any grinding, squeaking or groaning from your air conditioner, especially when it first kicks on. If you do hear sounds like these, turn off the AC and call us for an AC repair.
Smells- When the air conditioner is running, you should smell nothing but clean, neutral air. If you are smelling air that is musty, sharp, or unpleasant in some way, you might need an AC repair.
High Humidity Levels- Your air conditioner doesn't just cool the air; it also lowers the humidity levels to a comfortable level in humid areas as well. If you are experiencing high humidity levels inside while your air conditioner is running, you should call for an AC repair.
No Cool Air Blowing- An obvious sign that your air conditioner is in need of an AC repair is if it is able to blow the air, but not cool it. There are many things that can cause this issue, and all of them can be fixed with the help of the right AC repair company.
If you are on looking for the right AC repair company, contact us here at Johnson's Mechanical Inc. today.
When you call us for AC repair, you'll find that our convenient 24-hour emergency service and professional team members make us your go-to choice for all your HVAC servicing needs. At Johnson's Mechanical Inc., we have everything you need, and our honest approach and the integrity of our work can't be beat.  Contact us today to learn more about how we can assist you with AC repair and much more.
---
At Johnson's Mechanical Inc., we offer AC repair services for customers in Lakeland, Winter Haven, Auburndale, Plant City, Mulberry, Zephyrhills, Bartow, Polk City, and throughout Polk County, Florida.