Although we are known for our excellent residential refrigeration services throughout Lakeland, FL, we're also happy to provide services for commercial systems.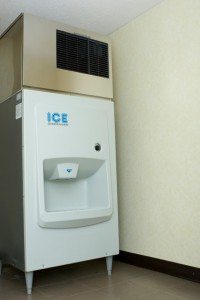 The concept of refrigeration has changed the world as we know it. Today, you can reach into your home's fridge and pull out a perfectly chilled soda on a hot summer's day or get your wine to the perfect temperature in your wine cooler before an evening spent with friends without even lifting a finger.
If one of your home's refrigeration system ever stops working, you can count on us at Johnson's Mechanical Inc. to be there for you. We have worked on chilled water systems, wine coolers, and reach-in coolers since we got our start back in 1982, and we will go above and beyond your expectations.
Although we are known for our excellent residential refrigeration services throughout Lakeland, Florida, we're also happy to provide services for commercial systems. If your business uses a chilled water system, ice machine, or a walk-in freezer, we can help you keep it in good shape, so you avoid preventable repairs and hassle.
All of our technicians are highly familiar with the concepts of refrigeration and provide friendly, customer-oriented service every time. The best part is that we'll show up to your home or business when we say we will and get your refrigeration system back up and working in no time.
Family owned and operated, we're always ready and waiting to provide you with honest service you can trust. Contact us at Johnson's Mechanical Inc. today to find out more about our services or to schedule a time for us to come and look at your refrigeration system.
Got Questions? We've Got Answers with Our Refrigeration FAQ's!
One of the most important inventions is that of the refrigerator. The ability to keep food chilled and fresh has helped millions have access to fresh food for a longer time period, which is beneficial for both your health and cutting down on food waste. Here at Johnson's Mechanical Inc., we deal with refrigeration in many different facets, including both residential and commercial. We have come across many of the same questions that are asked frequently of our team, and we wanted to take a moment to answer these FAQ's to better serve you.
What kind of refrigeration products can you service?
We service a variety of different refrigeration products for both commercial and residential properties. Whether you have a large, walk-in cooler as part of your business or need help with your freezer at home, we are ready to assist you. We also service reach-in coolers, wine coolers, and more.
Do you help with installation?
Yes! We help with services that include maintenance, installation, and repairs for all refrigeration systems.
What should I do if my fridge dies in the night?
If you realize that your refrigeration component has stopped working during the night, call us as soon as possible. We offer 24/7 services to help in instances like these.
Do you only service certain brands?
We service all major brands and have years of continued training to ensure we are always up to date.
If you have questions about our list of FAQs above or any other questions that aren't listed here, please let us know! We would be happy to talk with you in more detail. Give us a call today to learn more.
---
At Johnson's Mechanical Inc., we offer refrigeration services for customers in Lakeland, Winter Haven, Auburndale, Plant City, Mulberry, Zephyrhills, Bartow, Polk City, and throughout Polk County, Florida.
Similar Services We Offer: