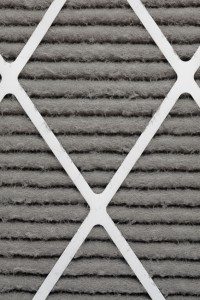 At Johnson's Mechanical Inc., we are proud to offer a number of different residential services to our valued customers, which include air conditioning and heating repairs, installation, and maintenance; refrigeration system services; and indoor air quality solutions. If you aren't sure whether you should turn to us for residential services, here are three signs it's definitely time.
Your Home's Temperature is Never Quite Right- Is your home way too hot in the summer and way too cold in the winter, even if you keep your HVAC system running constantly? This could mean that your HVAC system is the wrong size for your home, your system needs repair work done, or your thermostat is having a hard time communicating with your HVAC unit. We can come to your home and figure out what needs to be done to ensure your home is as comfortable as possible.
Your Indoor Air Quality is Poor- If you and your family members suffer from symptoms that resemble allergies whenever you're at home, the quality of the air in your home may not be so great. Whether you simply need to clean your air filters or you are interested in equipping your home with an air filtration system, we can go over all of your options with you.
You Want to Prevent Unexpected HVAC Problems- As part of our residential services, we provide convenient preventative maintenance programs. By enrolling in one of these programs, you can prevent unexpected repair situations and ensure the overall efficiency of your HVAC system.