We provide quality and professional commercial refrigeration services for your Lakeland, FL business.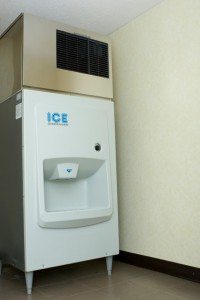 Does your company offer vending to its employees and guests, but you've been having some problems with your machines? Do you need to install an ice machine, but haven't found anyone who knows the proper installation techniques? At Johnson's Mechanical Inc., our team has experience with commercial refrigeration and can assist your company with installation, maintenance and repairs.
Installation – When you've bought a new vending machine or commercial refrigeration unit, it's important to know that it has been installed properly. We have the expertise to install a number of different types of commercial refrigeration units, so you will feel sure your machines are working correctly.
Maintenance – Sometimes commercial refrigeration units need maintenance to keep their coils clean and ensure they aren't overheating and maintain their temperature. We can set you up with a maintenance plan to ensure you get the full life out of your machines.
Repairs – Machines sometimes break down, and you need a company that has the expertise to work on a variety of commercial refrigeration units to get them up and running again. We'll complete the necessary repairs, so you can enjoy your chilled beverages and food items.
Do You Have Any of These Commercial Refrigeration Needs?
When it comes to commercial refrigeration, commercial property or business owners know that so much more is at stake than the potential product loss when you are having an issue. Here at Johnson's Mechanical Inc., we take commercial refrigeration needs very seriously as they relate to your business and profits. We have several services that we offer for commercial refrigeration that you might need, including:
Commercial & Industrial Refrigeration- When your commercial property, restaurant, gas station or other business needs commercial and industrial-sized refrigeration, we are here for you! We can help you with all the installation, repairs and replacements you need to keep your products safe.
Walk-in Freezers- Walk-in freezers need to hold a steady temperature in order to keep your food products safe and sellable. If you are experiencing fluctuating temperatures, we are happy to take a look and get there quickly!
Commercial Ice Machines- Do you have a business that needs a lot of ice? Let us set you up with the installation or repairs of your commercial ice machines!
Commercial Freezer Repair- Your freezers are likely holding on to more than just the cold temperatures! If you suspect a problem, call us immediately for emergency repairs so you aren't stuck with the loss of products.
Commercial Cooler Repair- Your cooler needs to be kept at constant and consistent temperatures in order to protect the products within from spoilage. Here at Johnson's Mechanical Inc., we are happy to take a look at your commercial coolers to ensure they are able to handle the consistency.
To learn more about our commercial refrigeration services that we can help you with here at Johnson's Mechanical Inc., please give us a call today.
Whether your office uses chilled water systems, ice machines, or walk-in freezers, our team at Johnson's Mechanical Inc. provides quality and professional commercial refrigeration services for your Lakeland, FL business. We offer fast and reliable repairs, service all major brands regardless of where they were purchased, and our mission is to ensure our customers are satisfied. Call us today for all your commercial refrigeration needs.
---
At Johnson's Mechanical Inc., we offer commercial refrigeration services for customers in Lakeland, Winter Haven, Auburndale, Plant City, Mulberry, Zephyrhills, Bartow, Polk City, and throughout Polk County, Florida.
Similar Services We Offer: