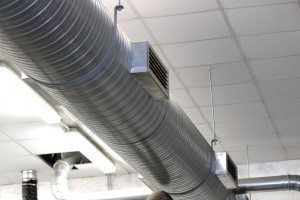 When it comes to commercial services, you can depend on us at Johnson's Mechanical Inc. for excellent service, repairs, and maintenance with warranties we will stand behind. There are also many other reasons why you should turn to us for commercial services whenever one of your heating, cooling, or refrigeration systems starts to give you problems.
We'll get there quickly—A malfunctioning HVAC, refrigeration, or ventilation system means lost production time and profits for your business. Our team realizes this and will always show up when we say we will. This way, you don't have to postpone your operations for any longer than necessary.
We'll take care of the problem efficiently—One of the best parts about our commercial services is that we know how to take care of all kinds of problems with HVAC,ice machines, refrigeration systems, chilled water systems, and zone/digital control systems. Thanks to this knowledge, you can rest easy knowing that we'll be able to diagnose the issue, come up with a plan of attack, and take care of the problem in an efficient, professional manner.
We'll follow up with you—We won't simply help you out with an issue at your location and then never connect with you again. Instead, after we provide you with service, we will follow up with you to ensure that your system is functioning properly. If any additional work needs to be completed, we will schedule a convenient time to come back out to your location.