You'll love the quality results you get from our commercial ventilation work.
Working indoors is relatively common these days– especially in an area like Polk County, Florida. Instead of employment outdoors, the modern world and technological advances mean that more people are working in offices than in fields or farms. Here at Johnson's Mechanical Inc., we want to make sure your working environment is as comfortable as possible with all our services, including various services for your commercial ventilation.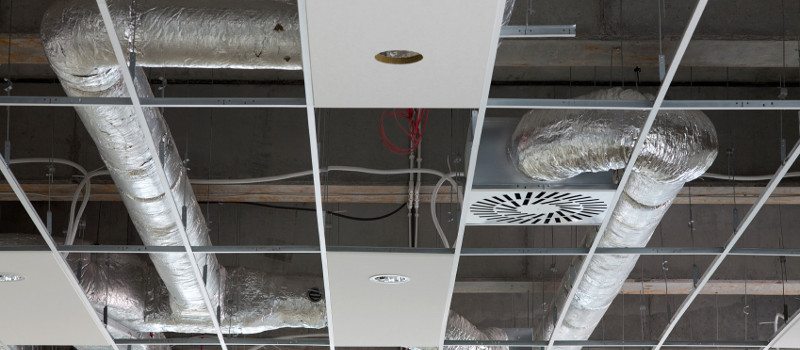 When you are a property owner or business owner, maintaining a comfortable environment for your clients and employees is essential to keeping them safe, healthy and happy. Commercial ventilation plays a large role in this comfort level, especially if you are in the sweltering season of summer. When we work on your commercial ventilation, we can handle issues such as inadequate airflow, stale or musty smells, and even inefficiency. By addressing each of these problems starting at the source, we can ensure that your commercial ventilation will play its proper role of comfort in your commercial workspace.
In addition to keeping the occupants of your property comfortable, our commercial ventilation repair, maintenance and installation services ensure efficiency. When everything is running smoothly without obstruction, your air conditioning and heating units need to use less energy in order to operate, saving you money.
At Johnson's Mechanical Inc., we are an honest and well-known company that has been working hard in the Polk County area since 1982. We look forward to helping you with your commercial ventilation needs! For more information about our services, please contact us today for an appointment.
---
At Johnson's Mechanical Inc., we offer commercial ventilation services for customers in Lakeland, Winter Haven, Auburndale, Plant City, Mulberry, Zephyrhills, Bartow, Polk City, and throughout Polk County, Florida.