Commercial ice machines in Winter Haven have to do double duty – filter the water and freeze it to perfection.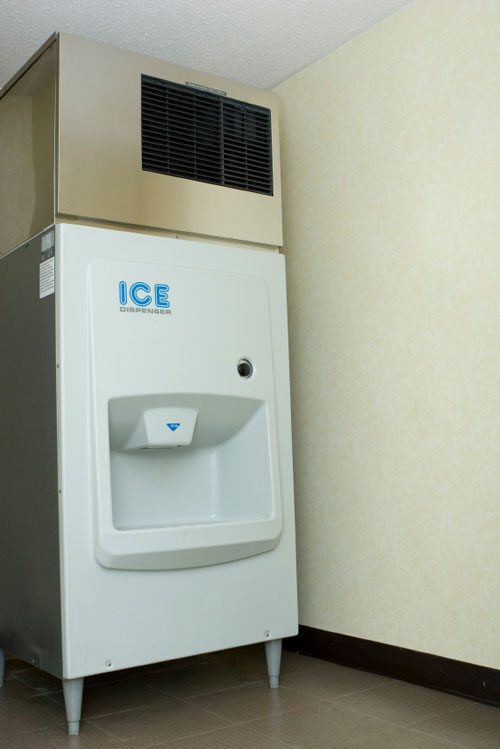 If your home ice maker spits out a strange-looking ice cube from time to time, it is no cause for concern. It still cools your soda or gin & tonic equally well. However, when it happens with commercial ice machines, it may be more of a problem. Sure, most diners probably won't notice, but in a five-star restaurant, it could be your reputation on the line. Okay, nobody is going to put in a 1-star review because the ice was odd shaped, but what if it is cloudy, or has odd particles in it? Now that is a different story.
Often a problem with the ice is just a symptom of a bigger problem. Commercial ice machines are quite a bit more complex than the typical ice maker in a residential refrigerator. It's the same concept, but commercial ice machines get a lot more abuse, so they need to be kept well-maintained.
At Johnson's Mechanical Inc., we have 35 years of experience working with commercial ice machines. We know what makes them tick, and we can help you with the selection of a new one if you'd like to try something different. Today's commercial ice machines have plenty of new options, including different ice shapes that are pretty impressive. Of course, none of them is all that attractive if a dirty filtering system is letting impurities into the ice.
We work on all makes and models of commercial ice machines and can make sure the quality of the ice is not compromised, either in looks or flavor. We work with a number of Winter Haven, Florida businesses, including restaurants, hotels, and medical facilities. Let us safeguard your image and the flavor of your drinks with ice that is as it should be. If your ice doesn't look crystal clear, give us a call.
---
At Johnson's Mechanical Inc., we offer commercial ice machines for customers in Lakeland, Winter Haven, Auburndale, Plant City, Mulberry, Zephyrhills, Bartow, Polk City, and throughout Polk County, Florida.