You won't find more professional heating installation anywhere in Winter Haven.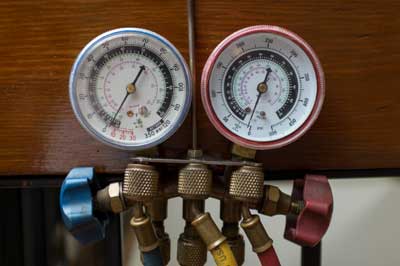 There comes a time when a heating system just cannot be salvaged, or at the very least, it is just is too old to keep putting money into it. Furthermore, if you have an older system, you could be spending far more on heating costs than is necessary. If this sounds like what you are going through with your Winter Haven, Florida home, give us a call at Johnson's Mechanical Inc. We offer heating installation that is fast, reliable, and professional.
We realize that this area doesn't fret too much about heating, but if your system is older, it is probably not giving you the cooling you need, either. By changing out the HVAC system, you can feel confident that you won't find yourself without the ability to make your home comfortable for you and your family. Also, although we don't get the cold temperatures that they do up north, even a moderate drop can feel cold enough to want the heat to work properly.
Another reason to proceed with heating installation to replace an old system is that it is actually more costly to operate the heating than the cooling, so an inefficient unit could result in a hefty utility bill in the winter.
You can count on our professionalism to give you the straight story on whether you need heating installation. We've built our business since 1982 on reliability and honesty. We're here for you 24/7 for emergencies, so you do not have to sit in a too-hot or too-cold home waiting for business hours. Call us today to arrange an inspection and quote for heating installation. You'll be glad you did!
---
At Johnson's Mechanical Inc., we offer heating installation services for customers in Lakeland, Winter Haven, Auburndale, Plant City, Mulberry, Zephyrhills, Bartow, Polk City, and throughout Polk County, Florida.