The majority of Florida residents consider a fully functional air conditioner to be essential for their comfort. Save for a few months (though many would say only weeks), the Florida climate spends most of the year in constant heat and high humidity. We at Johnson's Mechanical Inc. understand the urge to escape the heat and want to help you keep your business cool and comfortable. One of the best ways we've found to do this is to use a preventative maintenance program.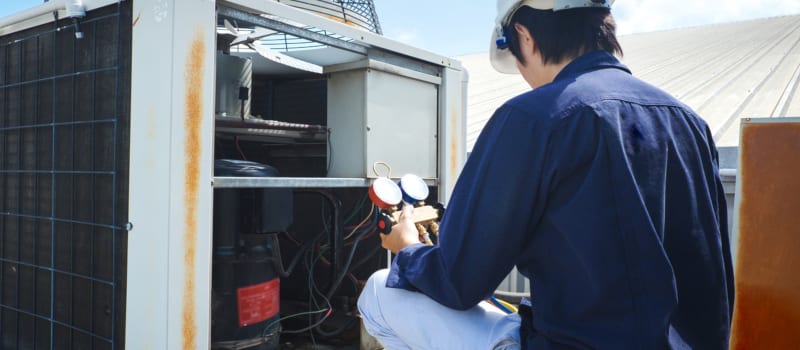 Our preventative maintenance programs are designed to keep your heating and cooling systems working at optimal levels year round. These programs can be tailored to your business' specific needs, but typical services include checking the refrigerant, wiring, thermostat, compressor, and other parts, and taking the necessary steps to ensure their continued effectiveness. Our team members will replace your air filters, calibrate your thermostat, and lubricate all moving parts. Through these preventative steps, we'll eliminate the need for emergency AC repairs, saving you the sweat and headache of having to deal with that brand of catastrophe ever again.
Preventative maintenance programs are especially useful for business properties. While you might be willing to accept the risk of a couple days' discomfort in your own home, a broken AC in your business could lose you days of profits. If you'd prefer to avoid that risk, preventative maintenance services from our team at Johnson's Mechanical Inc. will make sure your business' AC systems stays in good working condition no matter what.