We provide reliable freezer repair to clients in Auburndale. We identify and fix freezer problems with the highest-quality service.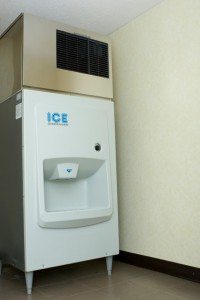 A reliable freezer is a must for any home or business in Auburndale, Florida. When a freezer stops working, it is an immediate problem! Our technicians at Johnson's Mechanical Inc. are prepared to provide top-notch freezer repair service for a reliable, long-term fix.
Some of the signs that your freezer may not be functioning properly include shuddering, strange noises, or unpleasant smells coming from the freezer. Another sign you need freezer repair is simply seeing your freezer function less efficiently. If you notice any of these problems, contact us to schedule freezer repair or maintenance at your home or business in Auburndale.
We know that it is important to keep your frozen items stored at the right temperature. To keep stored items safe and cold, we recommend regular maintenance on your freezer, so you can avoid the need for emergency freezer repair. However, if your freezer does stop working, you can rely on our technicians for fast and reliable service.
As a state-certified refrigeration contractor, we know what we are doing when in comes to freezer repair in the Auburndale area. We have been in business since 1982, so we have the experience and expertise it takes to provide high-quality maintenance and repair for all your refrigeration needs. We will diagnose the root cause of the refrigeration problem and proceed with the most efficient repair and maintenance plan. Our technicians are trained to provide the highest-quality service quickly and efficiently.
Contact us today to learn more about our freezer repair services for homes and businesses in Auburndale.
---
At Johnson's Mechanical Inc., we offer freezer repair services for customers in Lakeland, Winter Haven, Auburndale, Plant City, Mulberry, Zephyrhills, Bartow, Polk City, and throughout Polk County, Florida.