Reliable ductwork can keep the HVAC system in top-quality condition at your home or business in Auburndale.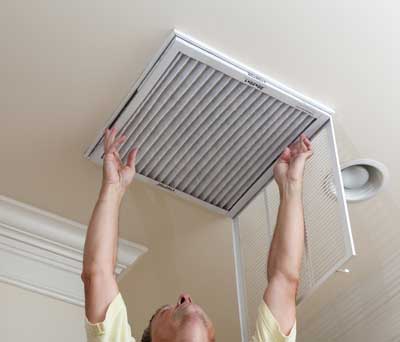 The air ducts at your home or business are a vital part of your heating and cooling system. Blocked or damaged ducts can cause many problems in the efficiency of your overall HVAC system. In Auburndale, Florida, our team at Johnson's Mechanical Inc. works hard to provide the best quality ductwork services to keep your home or business heating and cooling systems functioning.
When ducts become cracked or damaged, they allow more pollutants into your home or business. You may notice an increase in dust that is hard to maintain. Ductwork maintenance or repair can help solve this problem! Other signs that you may need ductwork services include musty smells from your cooling system or your cooler or heater working less efficiently. Another common sign is a higher energy bill. You may see your bills increase without changing your heating or cooling habits. This often indicates your HVAC system is working less efficiently and air ducts may be blocked or damaged.
If you notice any of these problems, contact us to see how we can help. Our technicians are trained to give high-quality and efficient service. With over 35 years of experience in the heating and cooling industry, we have the knowledge and expertise to help diagnose your needs and see if ductwork maintenance or repair is necessary for you.  We enjoy helping clients throughout Auburndale, whether help is needed in a personal residence or a commercial establishment.
Ductwork services in your home or business can reduce dust, increase energy efficiency, improve air circulation, and decrease energy bills. Contact us today for information about the services we can provide for you in Auburndale!
---
At Johnson's Mechanical Inc., we offer ductwork services for customers in Lakeland, Winter Haven, Auburndale, Plant City, Mulberry, Zephyrhills, Bartow, Polk City, and throughout Polk County, Florida.