Let us help you ensure your ductwork is fitting and working properly for optimal efficiency.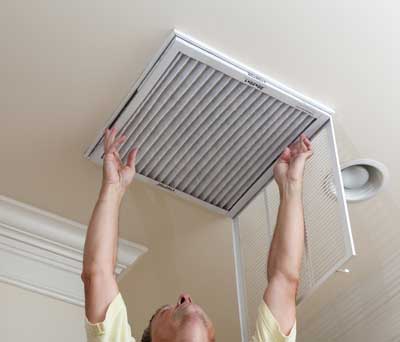 When you think about your home or your commercial business property, you probably don't focus much on the ductwork. After all, it's easy to forget about something that is quite literally out of sight and out of mind. However, even though your ductwork is more of a "behind the scenes" player in your ventilation system, it's important for how well your ventilation system functions and how well air is distributed.
Your ductwork is fitted together like a series of wide, rectangular pipes. These modular pieces, when they are properly fitted together, work well to get your warm or hot air where it needs to go. However, if one part is off, not quite fitted together, or there are holes or other issues, your air won't circulate like it needs to. You can also run into issues like higher utility bills, pollutants drawn in from other areas, and dust circulation.
At Johnson's Mechanical Inc., we can help you with all of your ductwork needs. Whether you need us to find out where the issues are or if you need new ductwork installed in an older building to keep up with a new HVAC system, we are here to help you out.
Since 1982, our qualified experts here at Johnson's Mechanical Inc. have been helping people just like you all over the Polk County, Florida area with their residential and commercial ductwork needs. If you need help with your duck work, please don't hesitate to give us a call today!
---
At Johnson's Mechanical Inc., we offer ductwork services for customers in Lakeland, Winter Haven, Auburndale, Plant City, Mulberry, Zephyrhills, Bartow, Polk City, and throughout Polk County, Florida.