Keep your ventilation working efficiently with our help!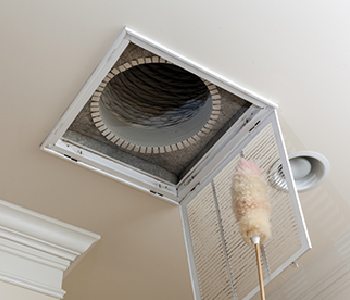 Before there were HVAC systems, we spent a lot of time being uncomfortable and hot! Since the invention and popularization of HVAC systems, many of us never have to stray out of the temperatures of 68-72 degrees if we don't want to. Your HVAC system is a lot like the heart of your home or commercial property, with the veins and arteries being made up of your ductwork and vents, which compose your ventilation system. Without the right ventilation, your HVAC system won't be able to get your air distributed properly. Here at Johnson's Mechanical Inc., we want to ensure that there aren't any blockages, kinks or other issues in your ventilation that would impede your airflow.
When you have our team at Johnson's Mechanical Inc. working on your ventilation for your commercial or residential property, you get the benefit of knowing that you are having a business with over 30 years of experience working on your ventilation needs. This means that we can install, repair, or replace many different issues regarding your ventilation from the vents to the ductwork to custom ductwork and hood vents. Whether you need an entire system replaced or are looking for someone to make your HVAC system deliver air more efficiently, we are here to help your Polk County, Florida commercial property or residence be comfortable and efficient with its ventilation.
To learn more about our ventilation services or our many other services that we offer here at Johnson's Mechanical Inc., please give us a call today!
---
At Johnson's Mechanical Inc., we offer ventilation services for customers in Lakeland, Winter Haven, Auburndale, Plant City, Mulberry, Zephyrhills, Bartow, Polk City, and throughout Polk County, Florida.
Similar Services We Offer: